Question
How to modify data of a domain's contact handle?
Answer
In order to update data of a contact handle(e.g. email address, phone number, address, etc) one should navigate to Customer management > Customer overview > XX000001-XX in Reseller Control Panel: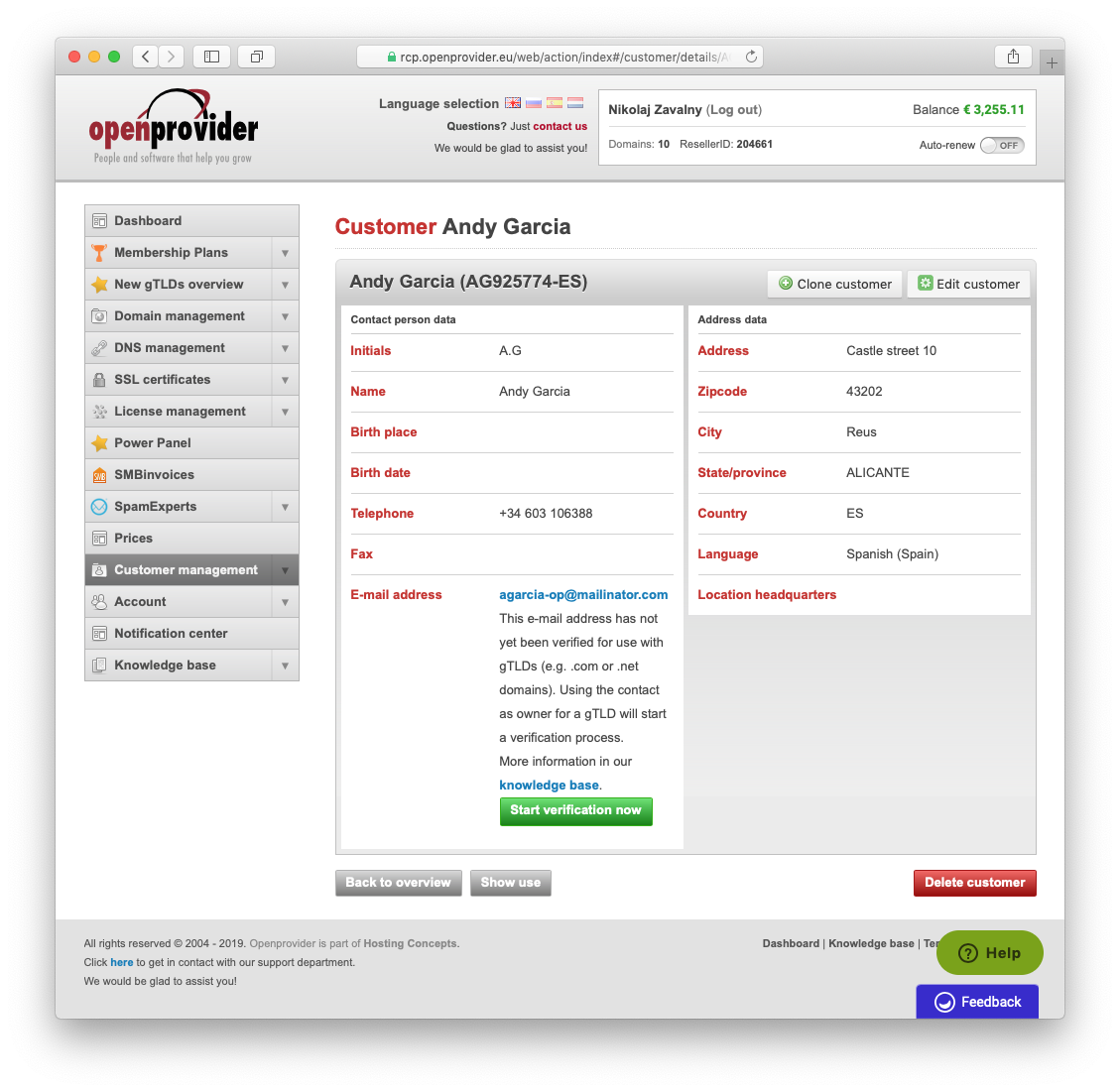 Then click on Edit customer button and change information in the available fields: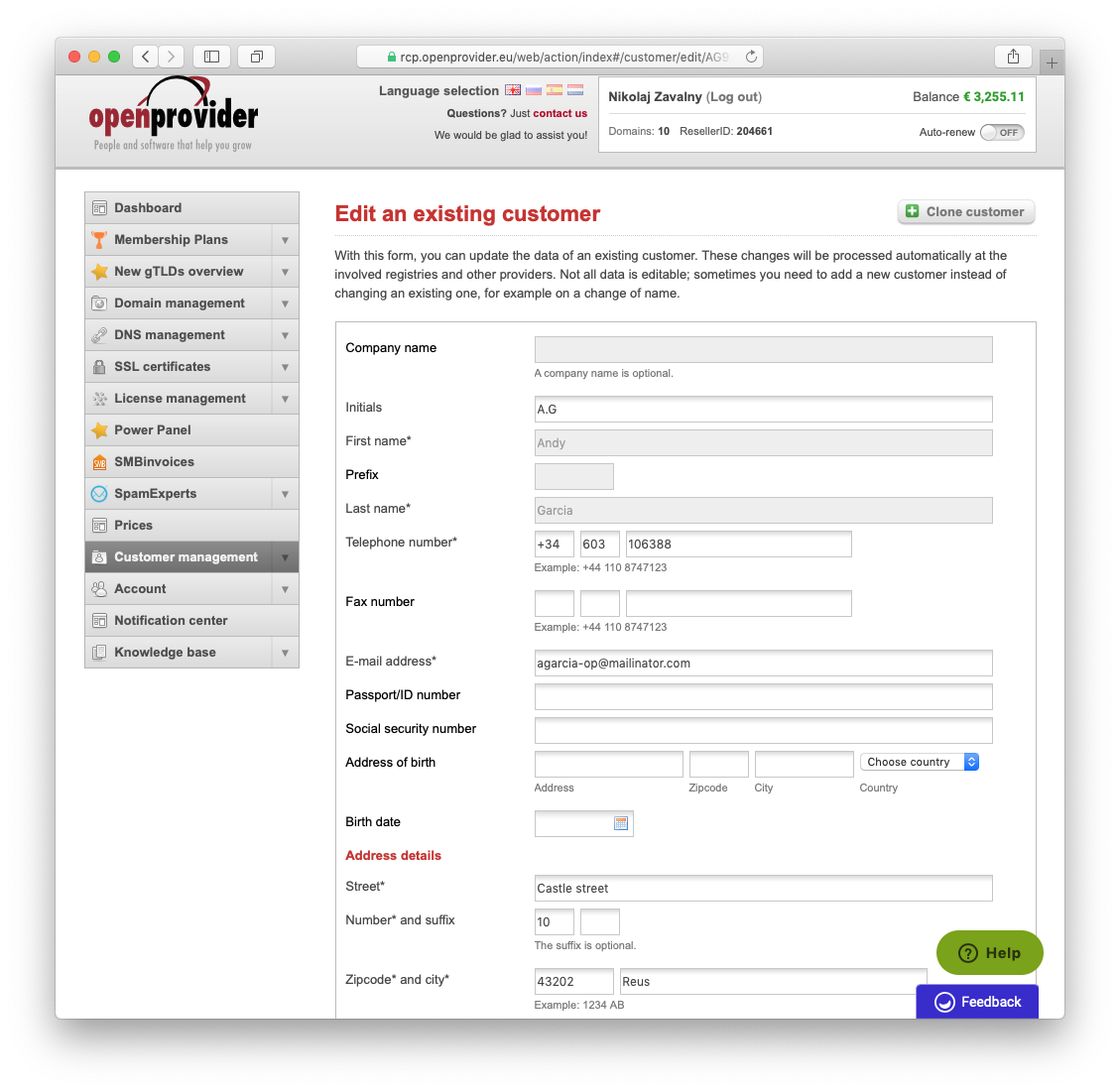 Be aware: Not all data is editable; the first-name, last-name and the company name can never be changed once a handle is created.

Tip: One can Clone a customer in order to get a pre-filled new customer, where updates can be made. This will create a new handle which can be used to update the domain.