Question
What are "customer handles" and where to create or adjust them?
Answer
When working with our systems you will notice we often refer to customer handles. These handles allow you to reuse recurring customers, meaning you will not have to fill in all information every time you wish to register a domain name.
The handle will have the following format: AB12345-XX


You can create a customer handle by navigating to Customer Management > Add a new customer and you can manage the existing ones by navigating to Customer Management > Customers overview.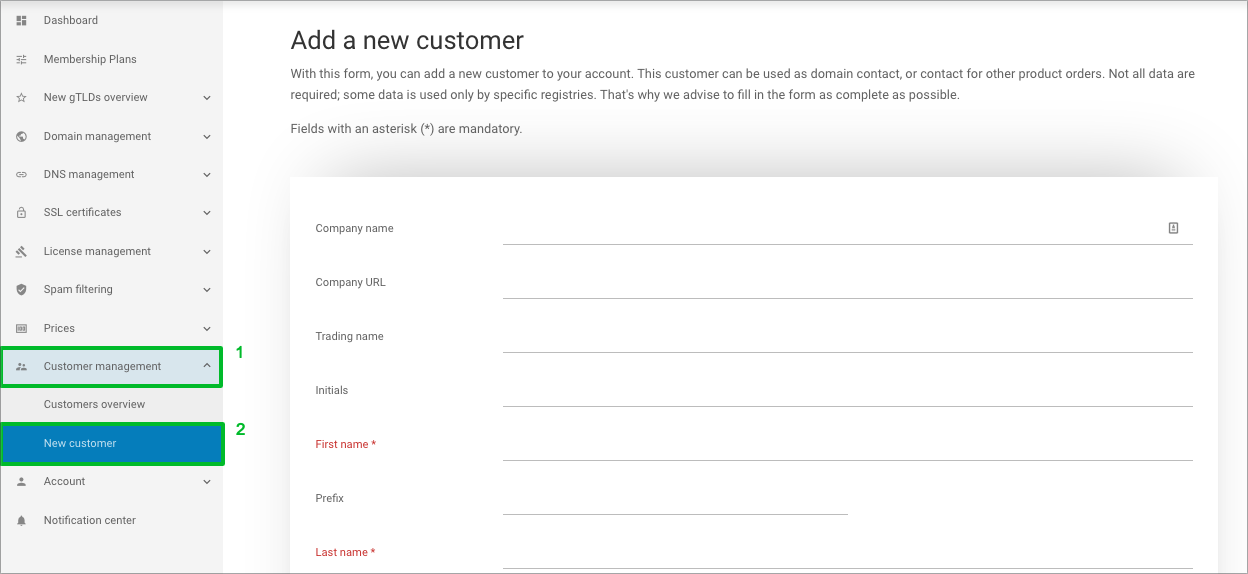 Once you have filled in all the necessary information you can click Add customer on the bottom-right of the page.
Be aware that after saving the handle, not all data in the handle can be adjusted anymore. All information about updating existing handles can be found here.