Question :
How can I restore a domain in its period of restoration ?
Answer :
In case the domain can still be restored (depends on the tld and the quarantine period) the domain can be restored via the Control Panel or via API.

If the domain is not visible in the restore queue, please check the details of the tld if a restore is supported and what the period in which restore should be possible.


Steps to restore a domain :
You can find the restore option in 2 locations.

1 - via the menu Domain management>Request queue restores.
2 - on the detail page of the domain name itself.
Domain management>Request queue restores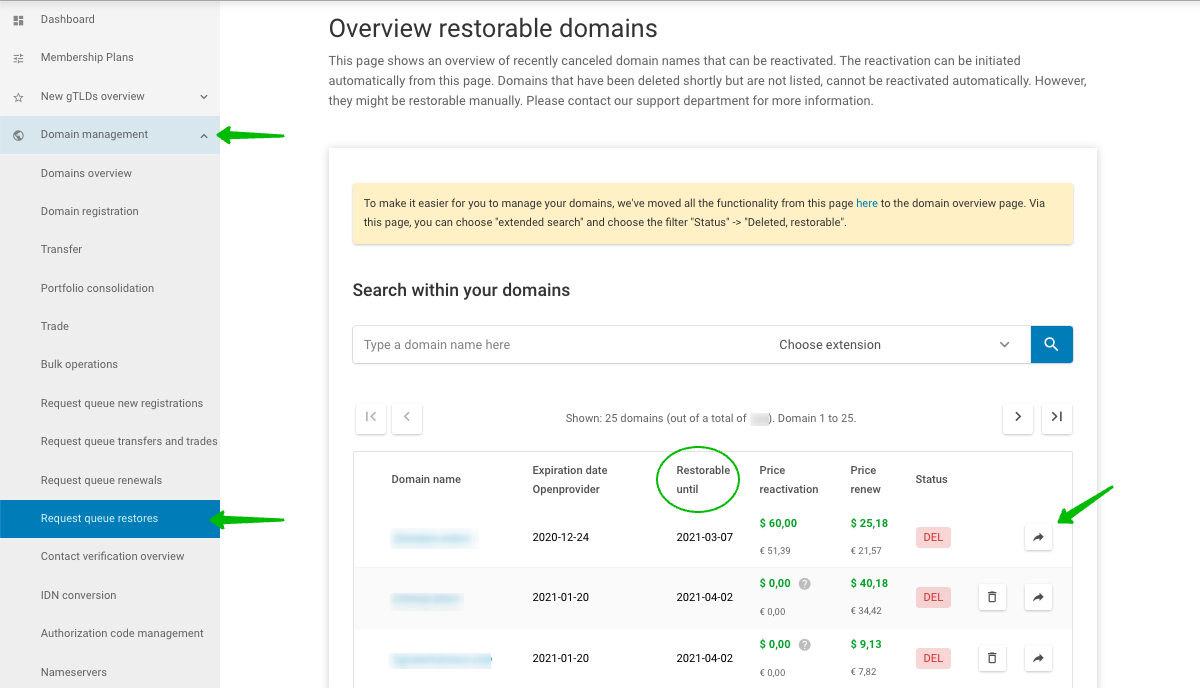 Detail page of the domain name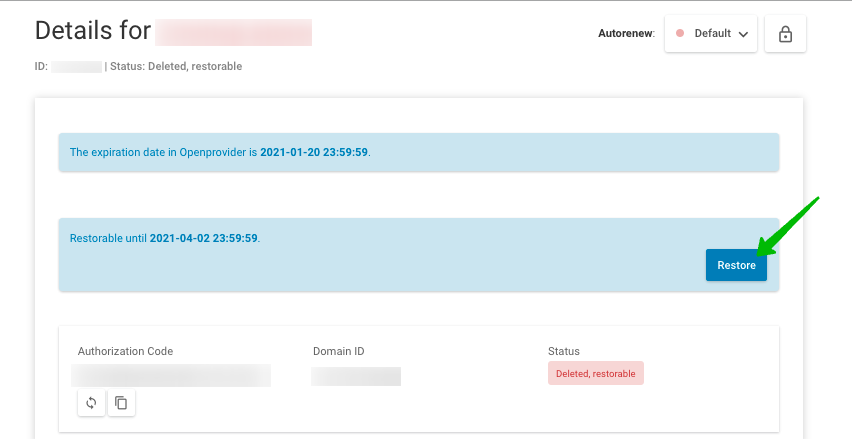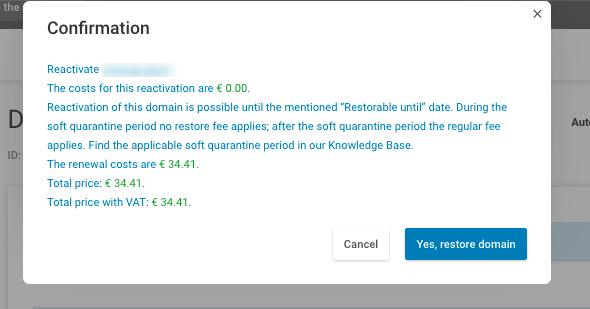 Click on the confirmation, and the domain will be restored!
It depends on the TLD and / or the phase of the domain if a restore fee is charged.
Please check the pages for information about the Soft quarantine (no restore fee) and Hard quarantine (restore fee).

The prices for the restore fee per tld can be found in the control panel via this link.