Question:
How can I login my Spamexperts control panel directly.
Answer:
When you create a spam filter with Openprovider you will be able to find the credentials to access the Spamexperts control panel directly.
You can us e the follow options to log in to your panel.
You can save the link in your browser so that you can use it without first accessing the openprovider panel.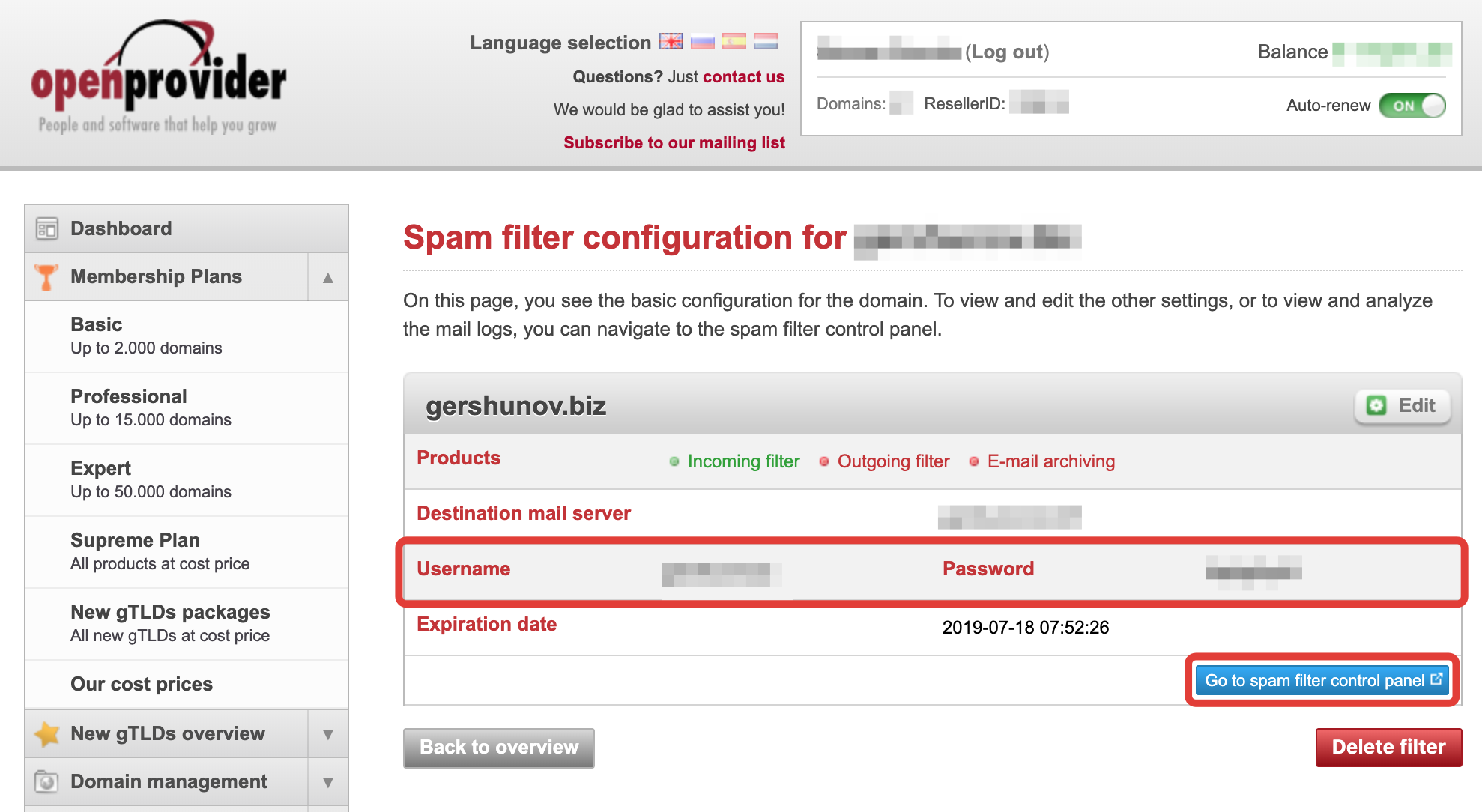 Note that: you can You can create login credentials also on user level, allowing your customer to login to the SpamExperts control panel directly.

To create login credentials for a mailbox user for your customer, log into SpamExperts control panel and scroll down to the bottom of the menu. Search for "Users & permissions" -> "Manage email users" on menu item and click on it, (see example below). Then you'll be able to add email user for a domain.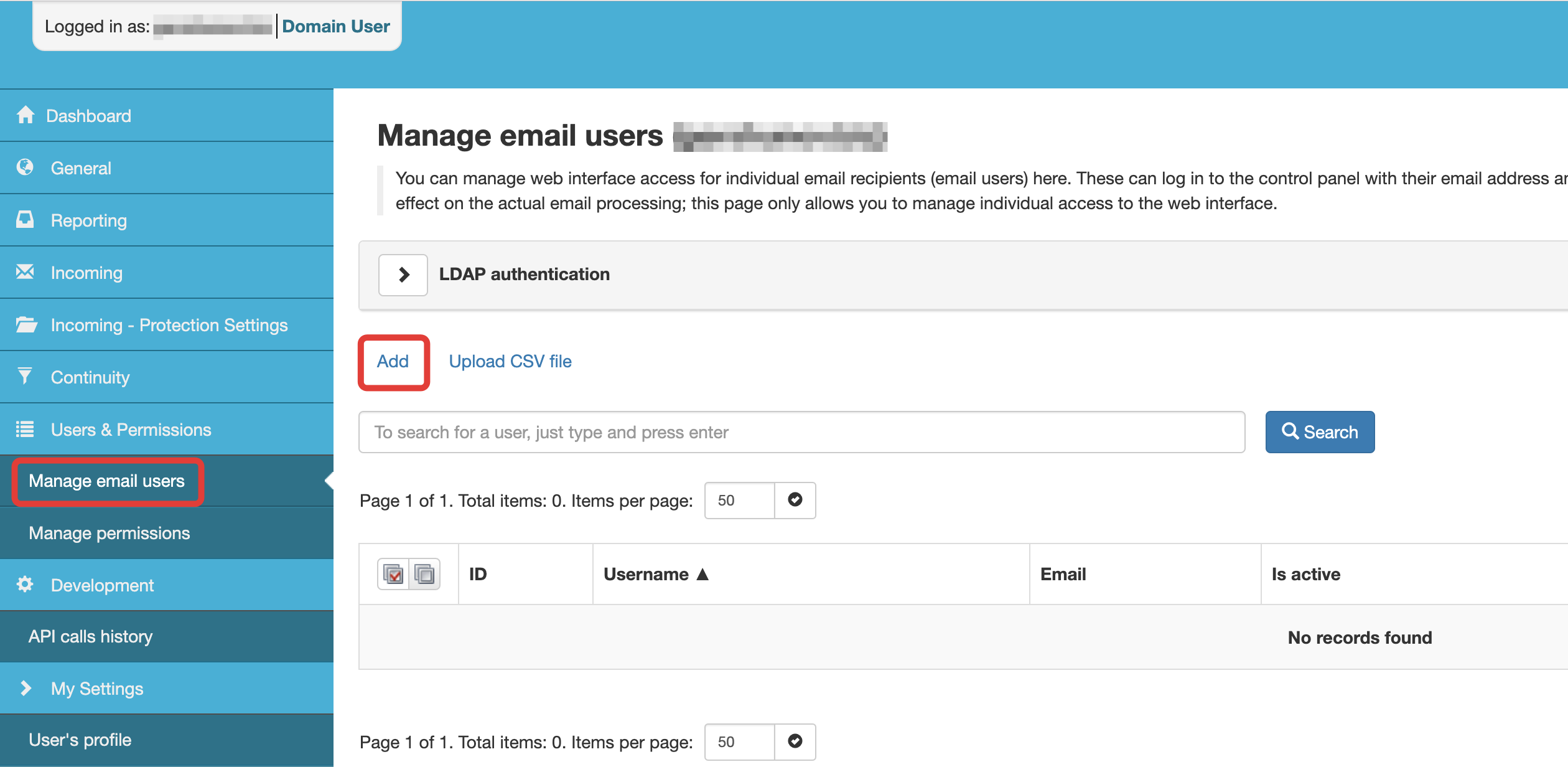 Such users will have limited access to SpamExperts control panel allowing them to view their own logs, manage emails moved to quarantine and change some minor settings.
To log on directly to SpamExperts using these credentials your customer can navigate to SpamExperts cloud URL: Domain Account (or to Bundle account in case if you still using old SpamExperts bundles managed by Openprovider).
Alternatively, you can create a CNAME (or an A) record for one of your own hosts to whitelabel SpamExperts panel URL. The server is configured to show the logon page for SpamExperts regardless of the hostname that is being used!