We are pleased to inform you that we have partnered with BuildMyLogo to offer you the ability to create, manage and offer logos to your Customers.
BuildMyLogo - package content
For the one time payment of 100 USD, you will receive package of 20 logotypes sets with:
Full Commercial Rights

Print quality Vector files

High-resolution PNGs

Multiple colors variants

Business Card designs

Kit for Instagram, LinkedIn, FB etc.

Favicon set

Brand guide
How to purchase BuildMyLogo package
BuildMyLogo is already available in the Reseller Control Panel in the main menu: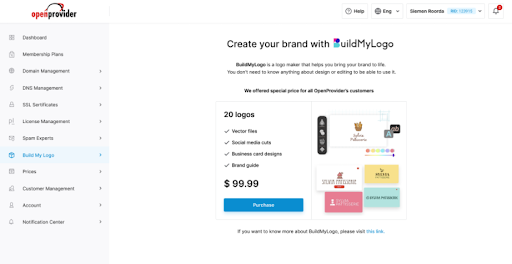 Simply click Purchase button and you will be redirected to dedicated landing page for Openprovider Resellers: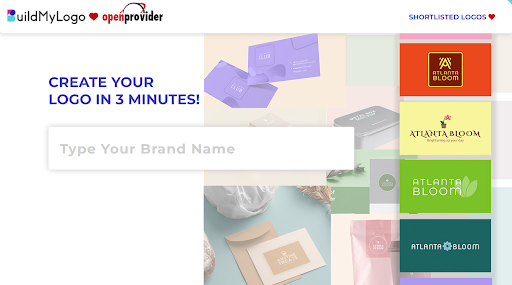 Type your Brand name and optionally the slogan and hit Create Logos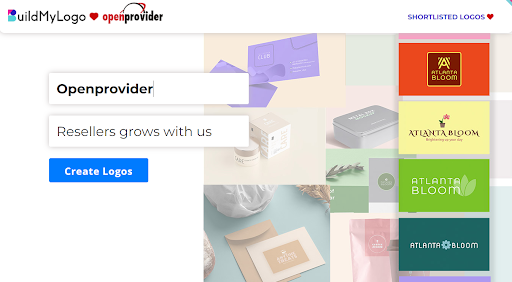 BuildMyLogo AI will generate dozens of example designs.
You can browse through them freely and if you don't like the results, you can always hit the button Update to generate a new batch.
If you find what you like, click Edit and Review: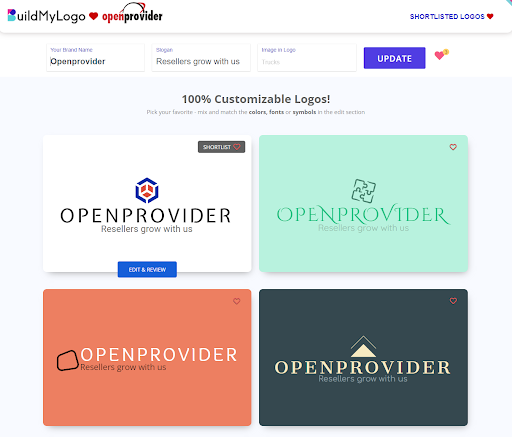 You will be taken to the editor page. Here you can tweak some settings of your logotype, like colors, fonts, text positioning and many more.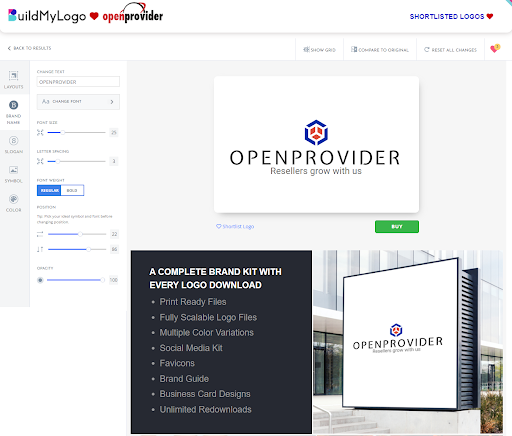 Once you like the final result, click Buy and you will land in package selection page: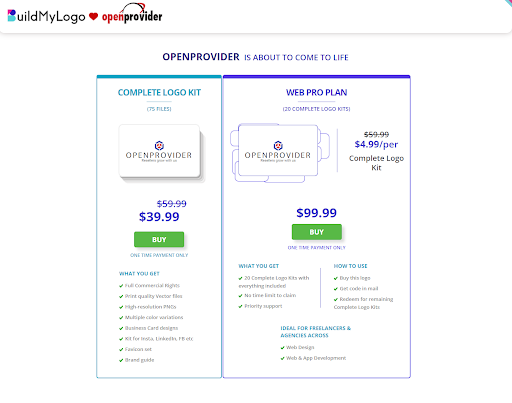 Simply choose WEB PRO PLAN, create your account with BuildMyLogo, choose payment method and that's it!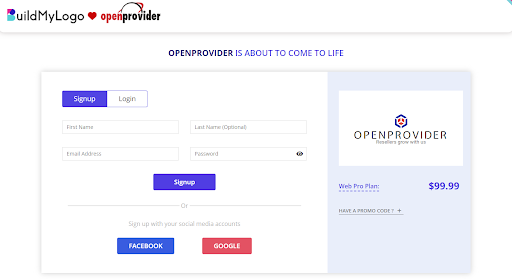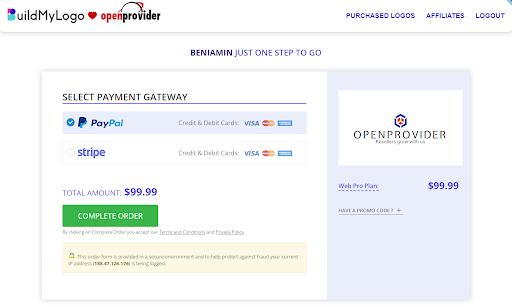 After the purchase you will be redirected to the BuildMyLogo dashboard where you can download the full package.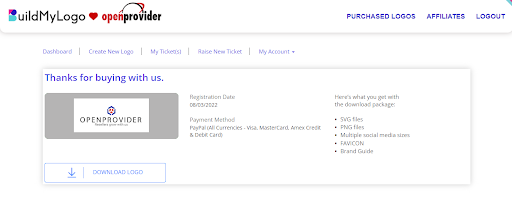 You will received an email with purchase confirmation and detailed steps how to get the rest 19 ses of logotypes: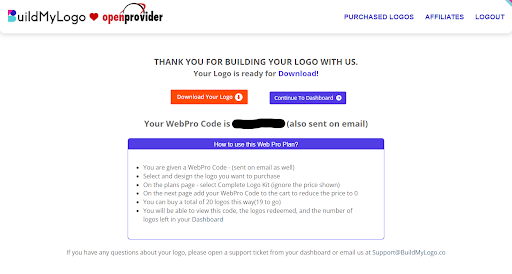 FAQ's :
The billing and account management is done directly on the BuildMyLogo website, not through Openprovider. In the BML dashboard you can check your logotypes and download them to your local machine.

The package WEB PRO contains 20 logotype sets.
Once you make a purchase of WEB PRO plan you will receive a code to create the remaining 19 sets. To use the code simply create a logo and choose COMPLETE LOGO KIT in the checkout. Once there, use a promo code to lower the price to 0 USD.

You have unlimited time to use your logotypes and there is no subscription fee. If you need more than 20 logotypes, you can simply purchase another package.

You can create your logos and pay only after you are satisfied with the design.

Support is provided directly by the Build My Logo team.
Please contact them at

support@buildmylogo.co

.