This article explains a detailed procedure about the Reseller Account Closure and getting a refund of your outstanding balance.
In order to close your reseller account, you need to go through the following steps.
1. Make sure there is no product or services active in your account - this includes DNS records. Until the account is effectively empty, the account closure request cannot be processed.


2. Make sure there is no recurrent payment activated in the account. If you used recurring payment, please disable this first.
3. Send the closure request through this form - it contains the below information: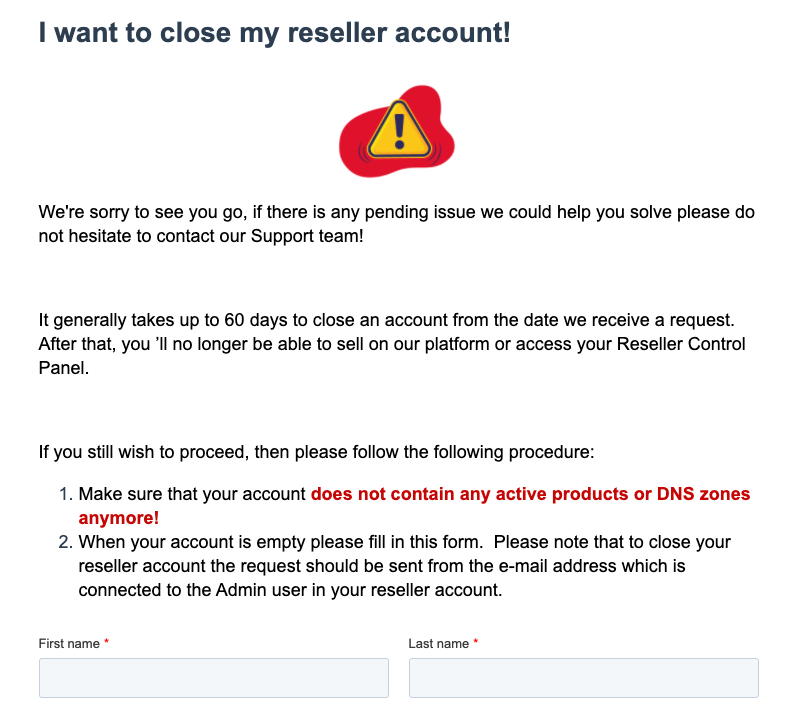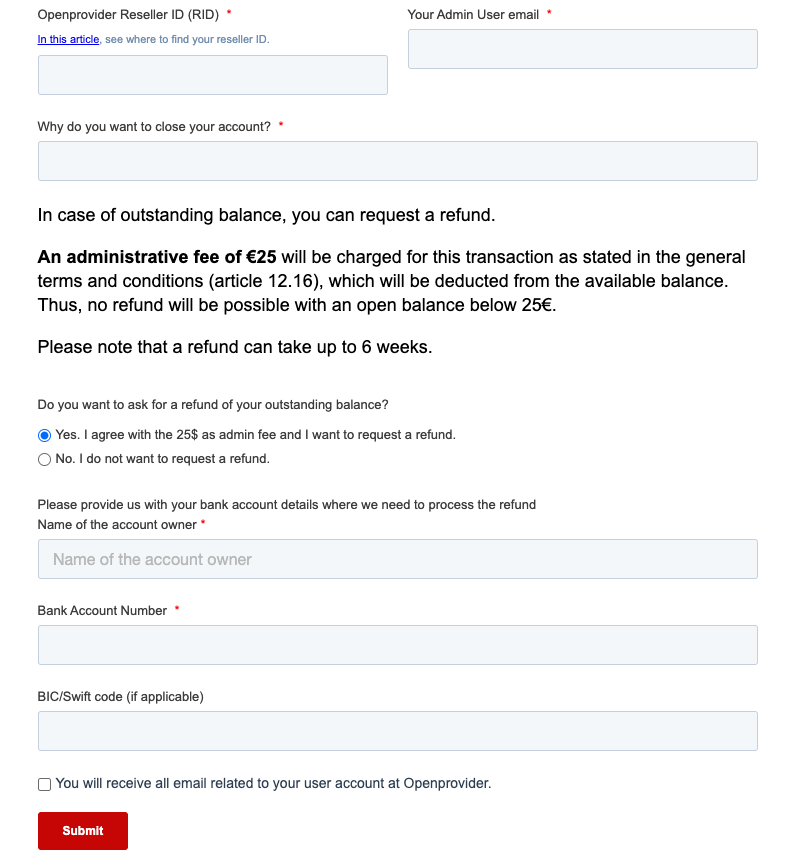 Once you have submitted this form, you will receive a confirmation email: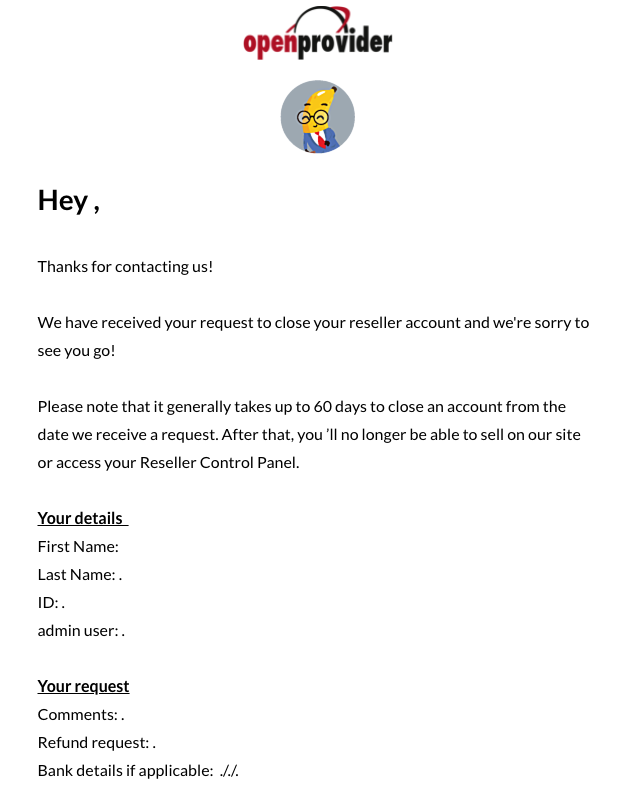 4. You will receive the refund of any balance due (an administrative fee of 25 Euros is deducted as per Openprovider's T&Cs).
Please bear in mind this can take up to 6 weeks to be processed.