This sheet provides general TLD information to help you with configuring your integration with Openprovider or finding a TLD that fits your requirements best.
It comes in two flavors:
1. A Google sheet. With pre-configured filters, grouped by categories and with translated IDNs.
Updated once per month.
TIP - You can use the filters by clicking this button: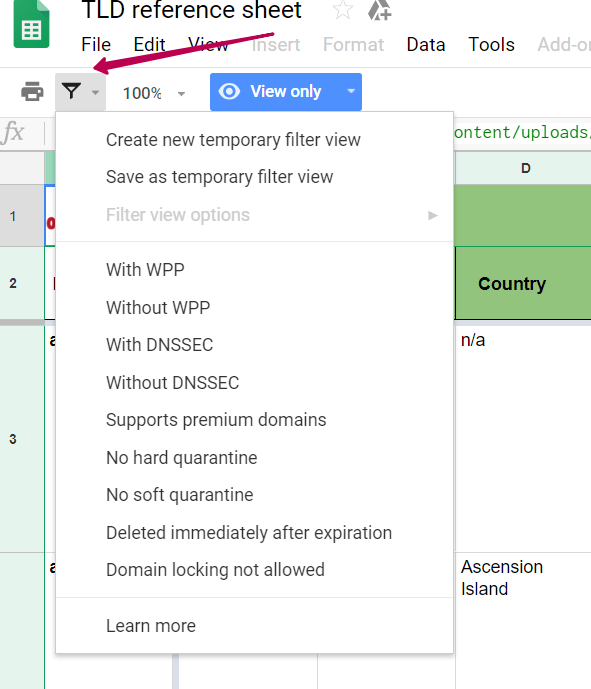 2. A raw .csv. Which is not as pretty as a Google sheet, but always contains most up to date information.
Updated every day at 4 AM CET.