Question
It is possible to register IDN domains?
Answer
To register an IDN domain name, request the registration as a normal domain, from Domain Management > Domain registration. And then:
1. Once the domain name is written choose the language of that domain.

2. Click on Next and our system will automatically transform that domain name into IDN domain. You can proceed as an usual domain name, adding the contacts and nameservers.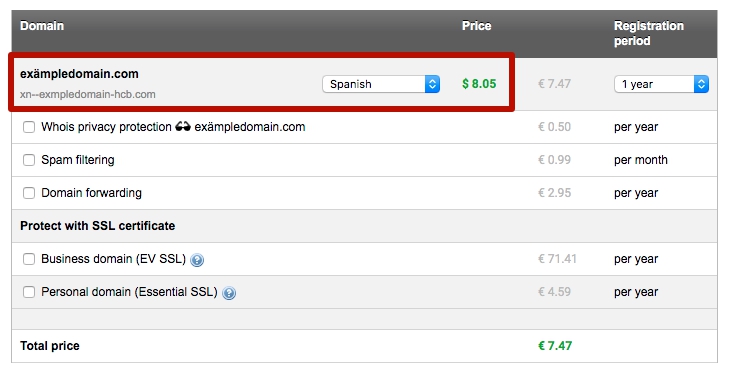 When configuring the DNS, just use the IDN variant and it will work without any issues.