By navigating to 'Domains' -> 'Transfer' you can transfer an existing domain name to Openprovider.
Before starting a transfer, please make sure you have the approval of the owner of the domain name and that the current registrar is aware of your desire to transfer the domain name. This can help prevent the transfer from failing due to it being locked or the current registrar declining the transfer on their end. Some TLDs even require an authorization code that only the current registrar can supply.
The first step is always to let our system check if the domain can be transferred. This can be done by inserting your domain name into our system and clicking Transfer.
Due to the many different types of rules concerning domain name transfers it is not possible to make an article covering all possibilities. When in doubt you can consult our documentation about TLDs where we list the procedures for most TLDs we can offer. This documentation can be found here. Please note that you can also search in our knowledge base by simply typing the TLD in the search bar at the top of this page.
In general, a few things can happen when transferring a domain name.
A transfer code can be needed
The owner may have to approve of the transfer by clicking a link that is sent to them
Signed forms may be required
..procedures can differ
Check the TLD documentation for the domain in question to check what the procedures are. The documentation also tells you how long a transfer can take. This can range from near instant to over a month!
If a transfer fails and you have corrected or discovered why it has failed, you can easily restart the transfer from our control panel. In the queue for trades and transfers, you can click the restart button and the procedure will start with identical details as last time you started it.
Here some screenshots: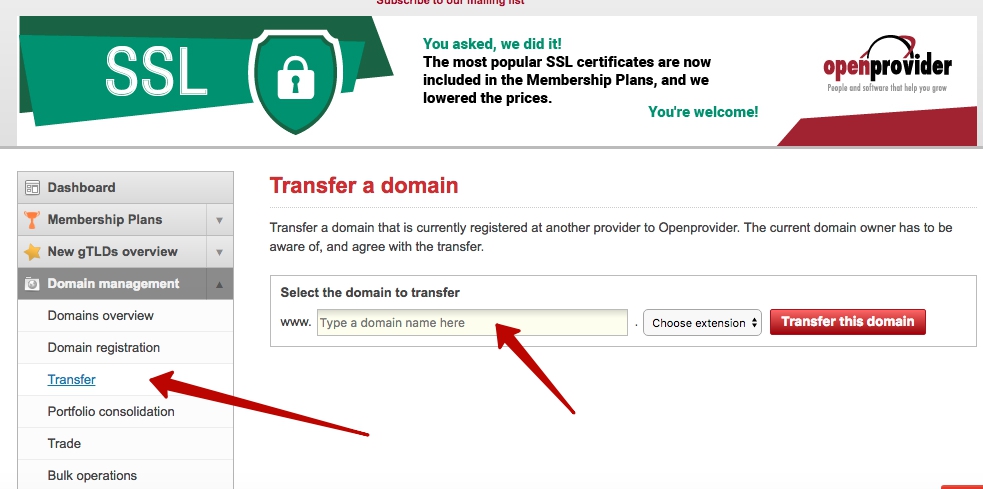 Here you can add the auth code: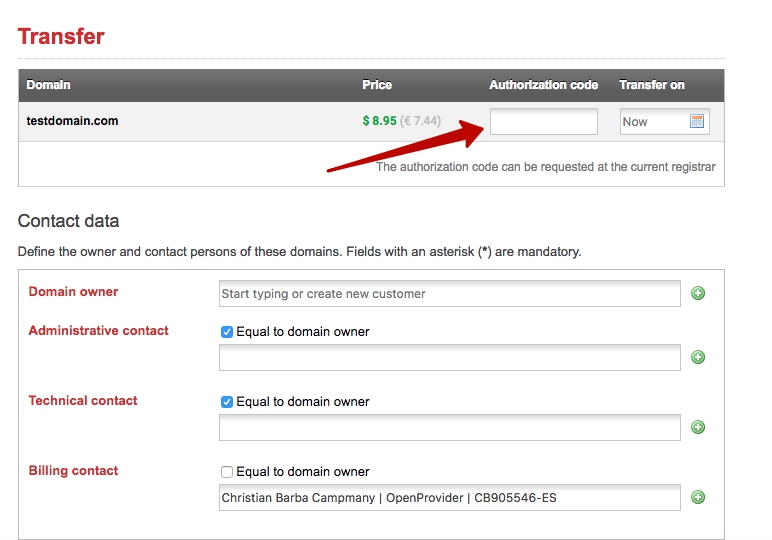 Scheduling transfer
It is also possible to schedule a transfer for a later time. This way you can consolidate domains and not risk paying twice for the same period.
To schedule a transfer, simply choose a date to transfer via the dropdown next to the auth-info field.
Do keep in mind that many TLDs have a limited validity period for their authorization codes. Authorization codes for .com, as an example, are usually valid for two weeks. You can change the code for scheduled transfers via the Request queue transfers and trades which can be found here.