Question
I already have balance in my account, how can I register a domain name?
Answer
Using the control panel, a domain can be registered or transferred. Let's see how to do it!
Registering a domain name
To register a new domain name can be done by navigating to Domain management > Domain registration. On the new page you can enter the domain name that you desire.

If the domain name is available, it can be registered it by clicking in the check box.
Continue to step 2: Click Next on the bottom-right.

When configuring the domain name for registration you can use the customer handles that you created before. Fill in the owner, administrative contact and technical contact for the domain name and select which nameservers you want to use.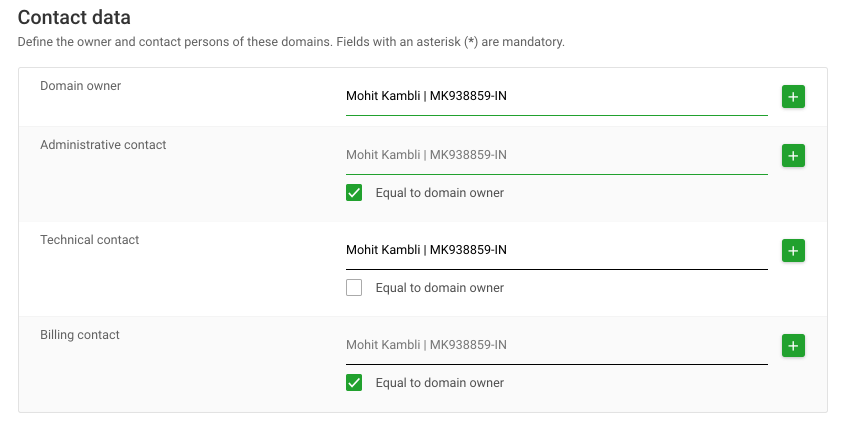 When choosing the nameservers, you can use your own nameservers by clicking on "no nameserver group" and adding the DNS on the fields. If you want to use our nameservers you can choose "Nameservers of Openprovider".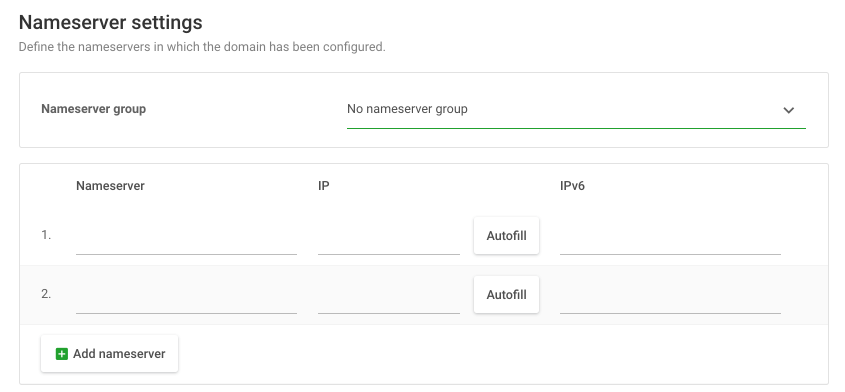 You can choose to have the other contacts to be Equal to domain owner. This is very useful as you do not need to fill in each field individually with the same information. If you click on the field and start typing another contact's name it will present you with the contact handle you want to select.
Once you have filled in all the necessary fields you can order the domain name by clicking
To step 3: Finish order.

Our system will then attempt to register the domain name for you and will let you know immediately if it worked!
Now that you've learned about increasing your balance, creating customer handles and registering domain names you know the basics. But there is a lot more functionality that can be good to know about when you start working with Openprovider. To see a collection of the best tips and hints, check out Step 5 - Tips and Tricks!