Question
How to change the password in the control panel?
Answer
To change the password log in to the reseller account dashboard, then navigate to the Account tab at the bottom left corner of the page and click on the Account overview link.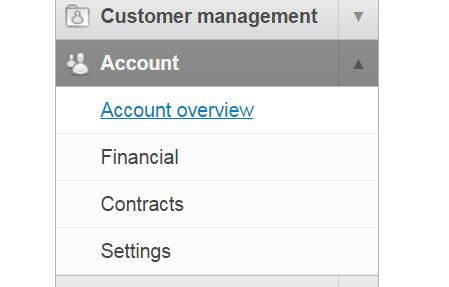 Once the page is loaded there is a summary of your account. The current available balance on the top-left and the name of the resellers company on the bottom-left. On the bottom-right is an overview of all the contacts that are currently in the reseller's account.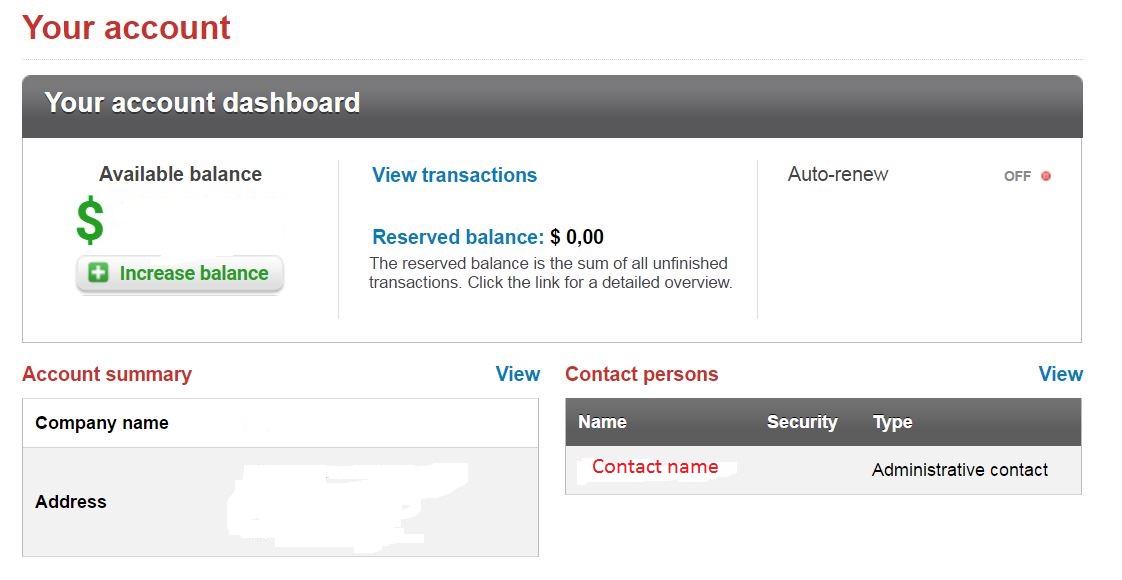 Click Edit this contact.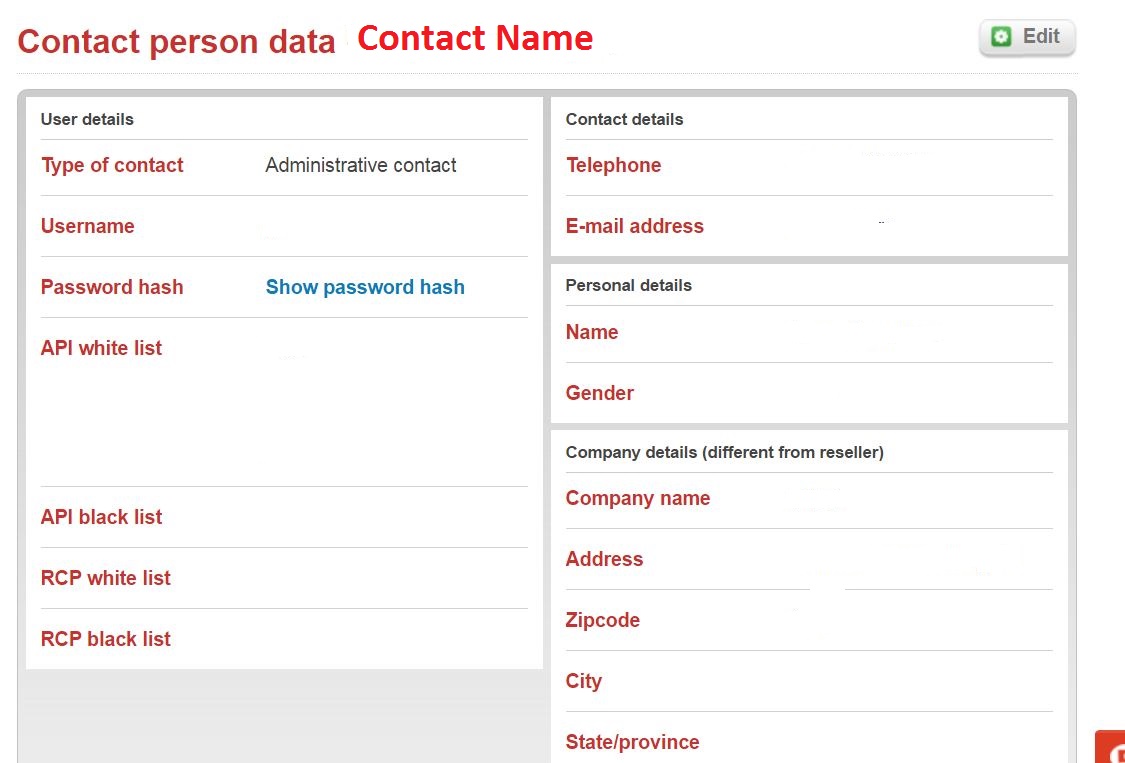 Scroll down to the Login Details section, and type in the desired password.

Once the new password is filled in click on 'Update Contact' on the bottom-right to save the modification.