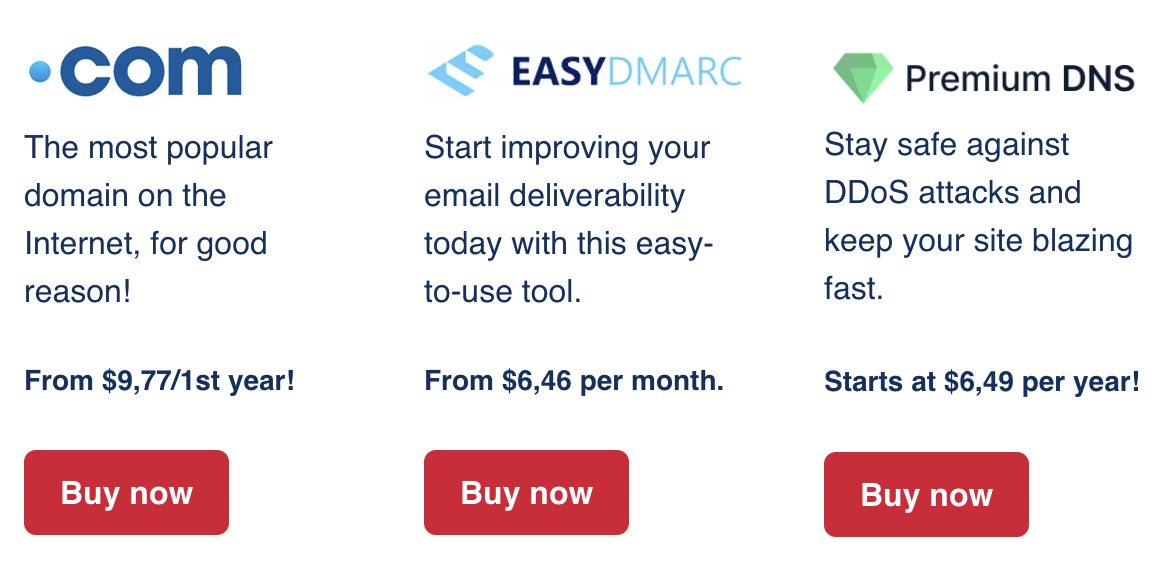 Promotion alert: save on .xyz and more!
There's a big world to explore beyond .com and .net! Until the end of this year, we are offering lots of discounts on new TLDs, including .xyz, .lol, .lat, .monster, .quest, .beauty, .hair, .skin, .makeup, .homes, .autos, .motorcycles, .boats, .yachts, .pics, .mom, .college, .baby and .rent! Prices start as low as $1,99 (Members) or $2,49 (non-Members) for a one-year registration. Click here to see all prices and register yours today!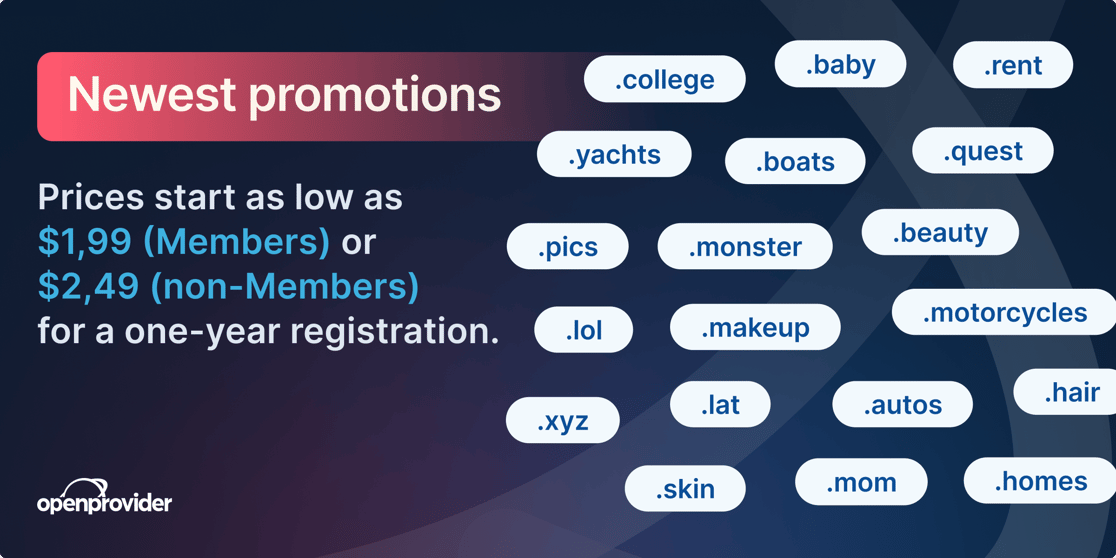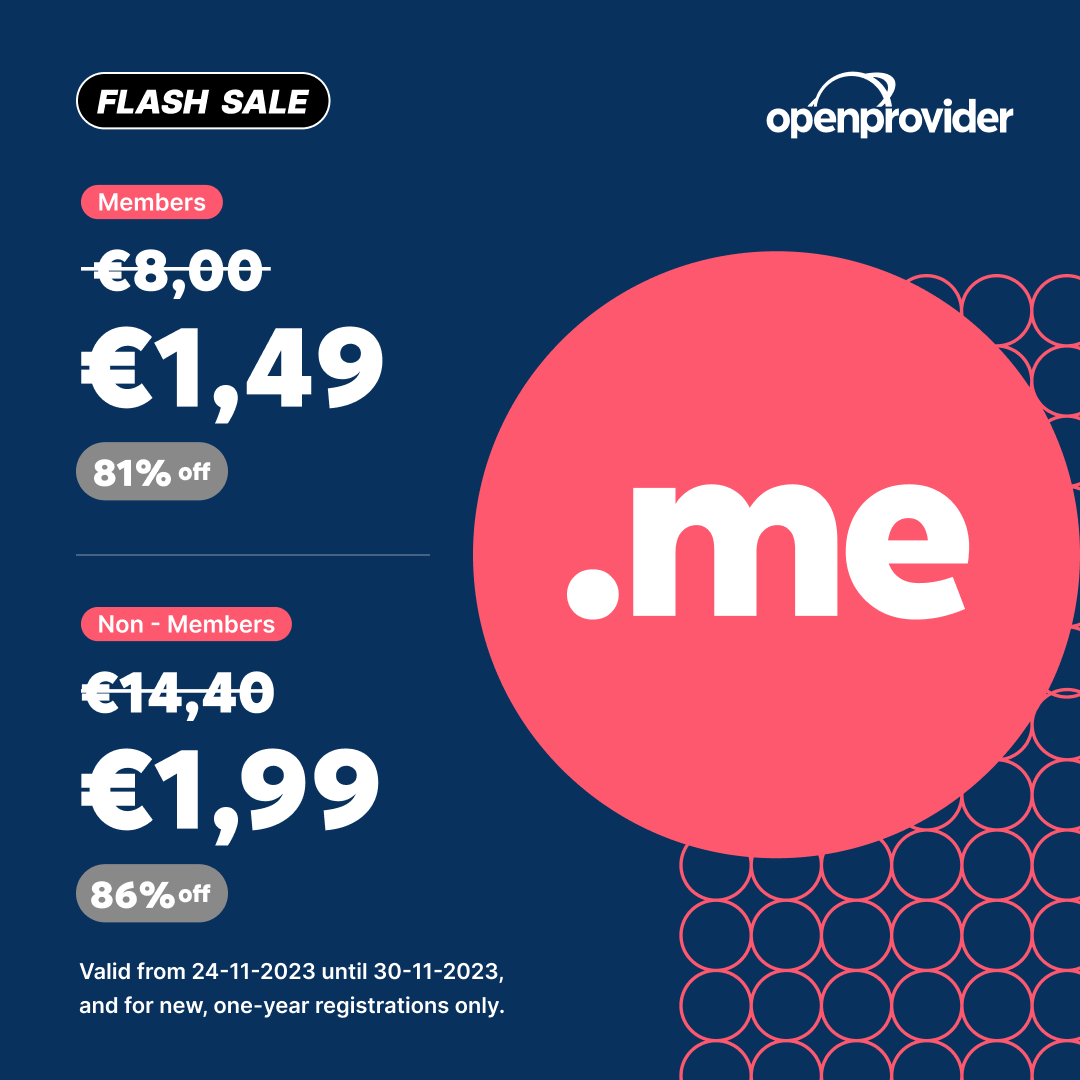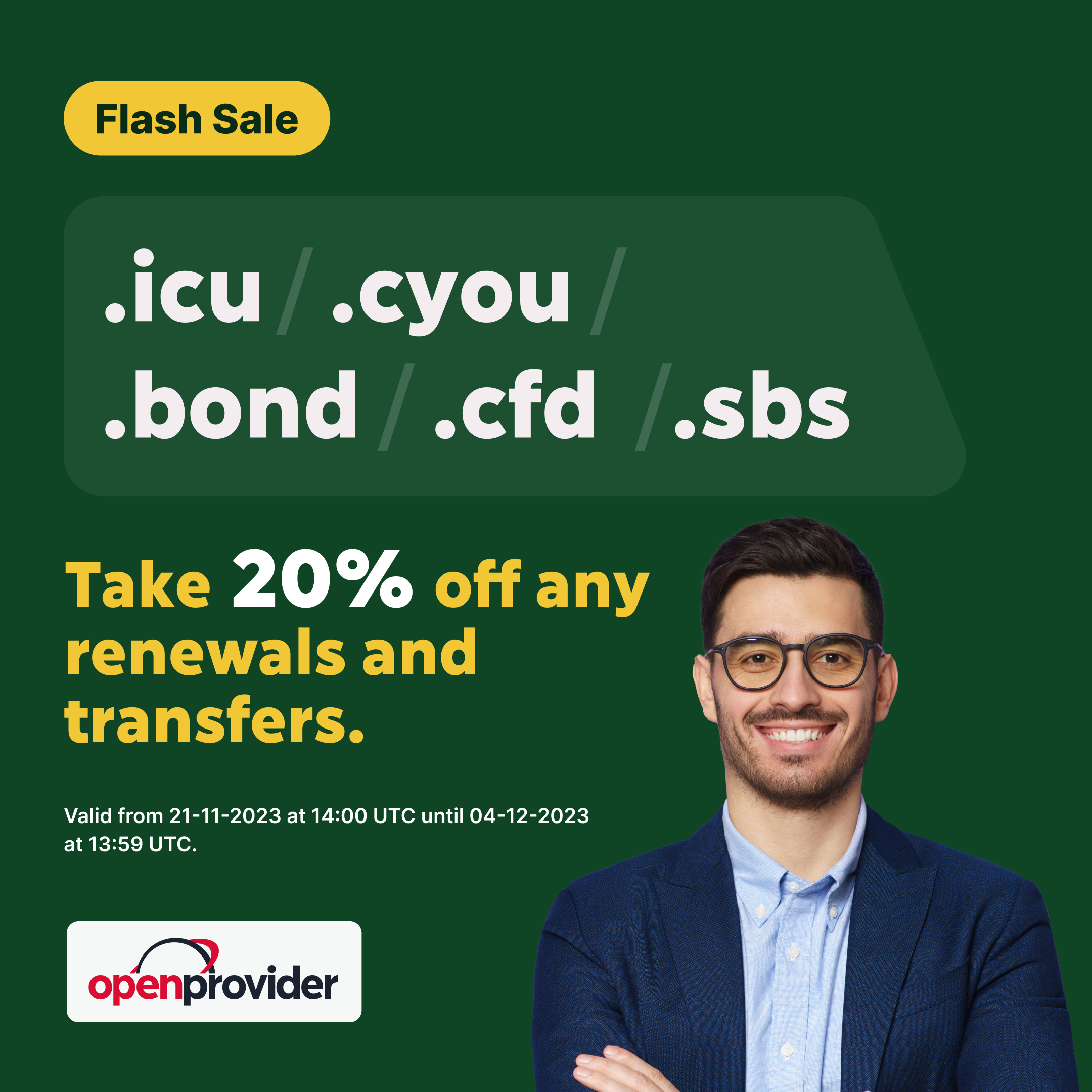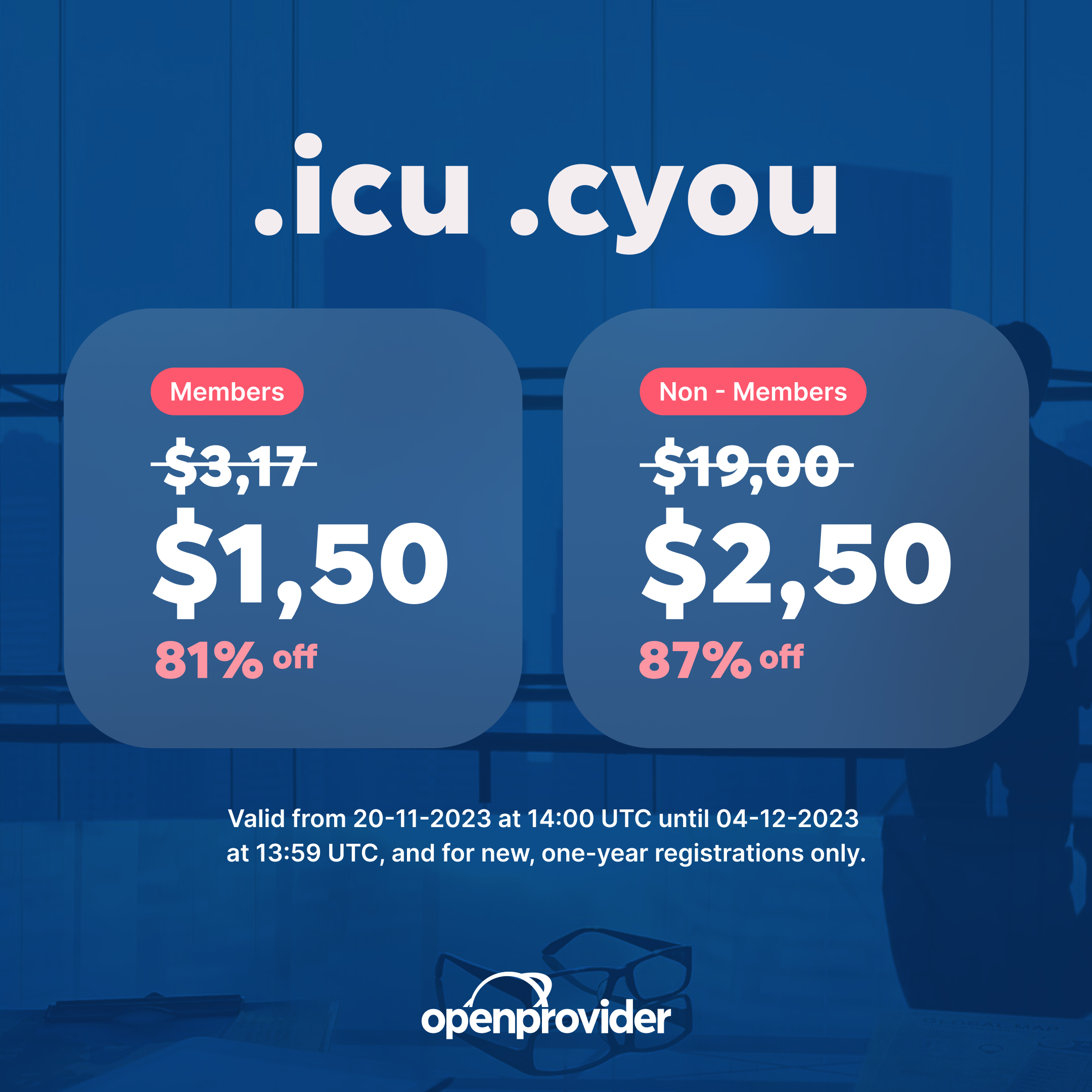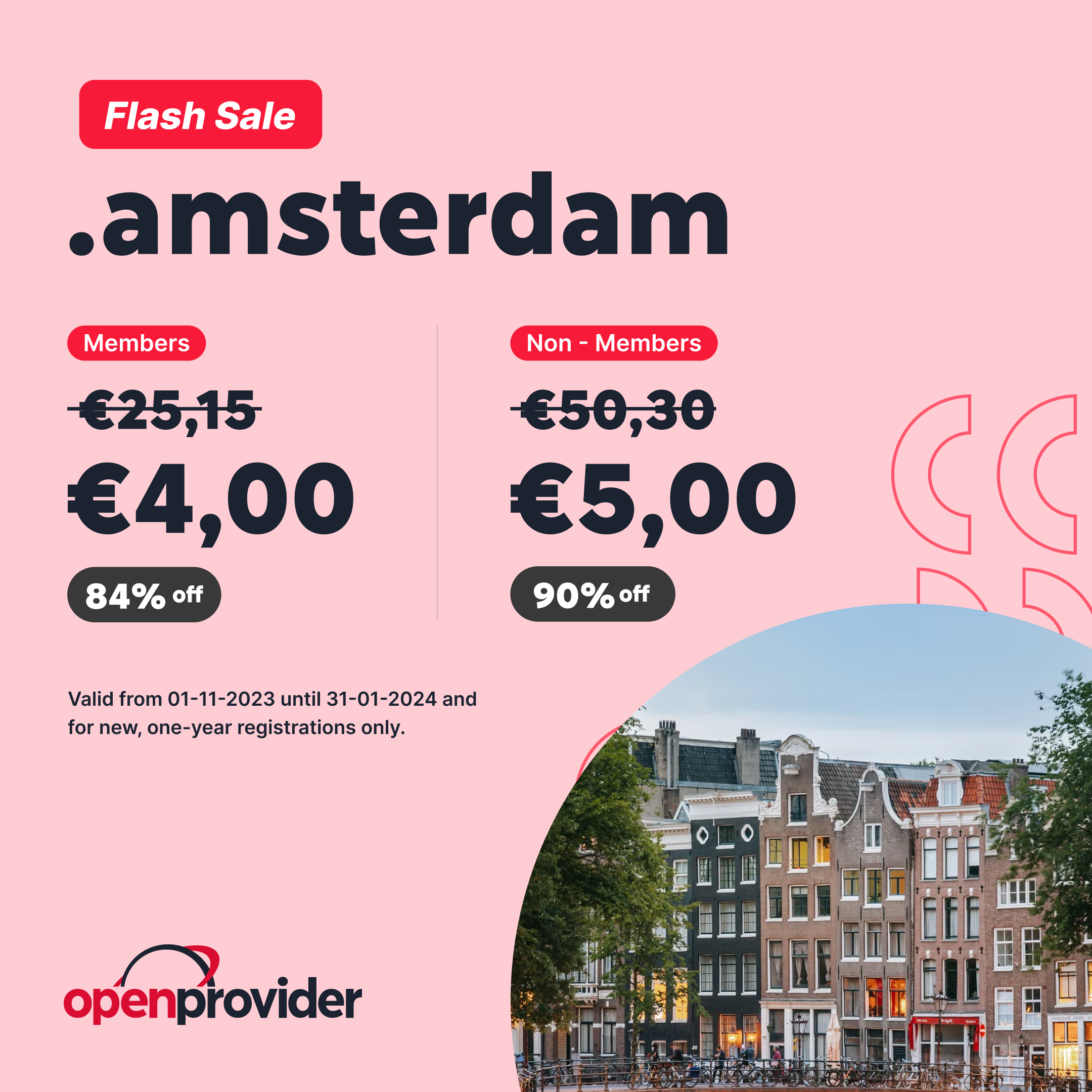 New on our blog
It's all about .ai: a guide to this trendy TLD
In October 2023, a record-breaking sale made headlines in the domain world when You.ai sold for a whopping $700,000 through domain marketplace Sedo: a price that ranked it lightyears ahead of all other ccTLD transactions this year. It is a transaction that fits in a current trend: all things .ai are booming right now. Learn more about .ai domains and why you should register one in this blog article.
How do new gTLD launch phases work?

New gTLDs make it possible for anyone to find a short and catchy domain name with an extension that fits their website and goals. But where are all of these new gTLDs coming from? In this article, we will dive deeper into the various steps that make up the release of new gTLDs, including the various launch phases that each TLD goes through before it becomes available to the general public.

Meet Team Openprovider: Jakub
Have you ever been curious to meet the people behind the domains? On our blog, we regularly introduce our readers to different members of our global, fully remote team. In the latest addition to this series, you can learn more about Jakub, who works as a Senior Backend Software Engineer in our Domains & DNS Team!